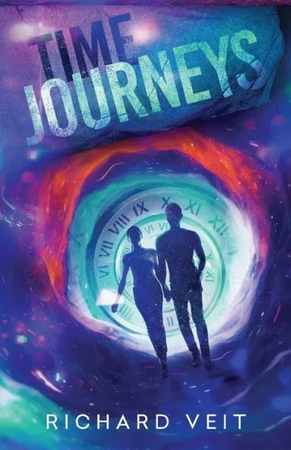 A new novel by Richard Veit is now available. The arts have always been a staple of Temple City education. We encourage fellow alumni to support TC authors. —RC
In the novel...
"Logan Gramm meets a strange woman named Tammi Hansen, who claims to be the recruiter for ProGrade Kronotechnix, a company from the future whose mandate is to 'fine-tune' history. Logan enlists as a PGK operative, which places him in the crossfire of significant moments from the past. Then a company innovator devises a method to bring clients forward in time, enabling Logan to experience the technological wonders-and political terrors-of a city called Solerograd. With the government watching his every move, Logan must choose whether to remain in Tammi's world or convince her to follow him back to his."
Members: Reviews and comments may be added in the comments, or if you want to review alumni literature in greater depth, contact the editors.