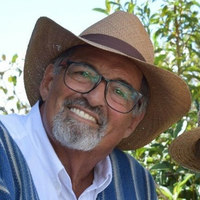 Vadim Moldovan, Teaching colleague: Bill is gone. He was 78. The best colleague, mentor, and friend that one can ask for. He was a confidant, consiglieri, and comrade.
We travelled together all over Italy (twice) and all over Moldova (four times), Our Moldova projects would not have happened without him.
Bill was a true intellectual, kindest soul, and faithful friend. One of a kind. The world will shrink without him but he will remain shining in the hearts of those who knew him.

First round of comments on Facebook.
Lena A. Cunningham This is a cousin of his. What happened?
Ray Bimbo Lena A. Cunningham just saw this now. Did you speak with Pat or Vicky?
Lena A. Cunningham Ray Bimbo Pat. She knows nothing book page my cell to call me. nothing yet
Matthew Diner I'm so sorry to hear this Vadim. My deepest condolences.
Patricia Brown My deepest sympathy. Dr. D was my mentor 20 years ago. The world is lesser now. May I ask what happened?
Vassa Shevel RIP Dear Bill!
Libby Ranelli Such a sweet and truly nice man
Natalie Natalie So sorry for your loss Professor. My sincere sympathy.
Anna Kornitchouk My condolences professor! So sorry for your loss
As of 16 hours from this post, over 50 comments on Mr. Moldovan's Facebook post.