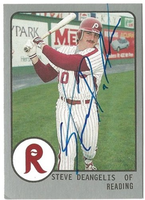 Little League District 18 will be offering Batting Clinics for all players 4 thru 18 years of age, Baseball and Softball. The clinics will be held August 17-19 at Temple City National Little League – Millham Field - 6256 Oak Ave., Temple City, CA 91780 (Longden School, corner of Oak and Longden). The clinic will be led in part by former TCHS and professional baseballer Steve de Angelis.
Time is reserved for TC National from 4 to 5:30 PM each day and an open session will be held from 7:45 to 9:15 PM.
There will be 3 classes a day (9 total) with each class comprised of 40-50 kids. Leagues that have expressed an interest in participating have been assigned to a specific day and time. On all days walk-ins are welcome. This clinic differs from all others; parents, managers and coaches are invited to participate in or just watch the training and receive hands on training to the adults on how to teach hitting.
There is no charge to attend these classes.