TCHS Alumni Assn. Membership
Welcome!
This page contains recent updates from members of the association. Our goal is to register all living alumni. Are you one of us? Please join today! For more information on membership and related topics click the following link.
Services, Membership, and more
Appeal to Twitter and Facebook enthusiasts: We need a bit of advice on functionality and how-to... If you really know your way around Twitter or Facebook contact us! (Commercial providers need not apply.)
The Bleat Beat: Updates & Comments
What Wooly Quadrupeds are Saying
To participate, register, sign in and contribute your 84 cents worth (inflation stinks, doesn't it?). Type an Update on your profile page. The latest comments appear here, and a subset appears also on the home page. For additional updates, visit your friends' profiles.
Rees Clark
(

27-May-2018

)
Happy to report that our page-view count is now 3,100,358 plus uncounted visits to individual news articles. Thanks to all members for your interest and participation!

Larry Stapleton
(

9-May-2018

)
I was a member of the 1966 graduation class of Temple City High School in my Freshman Year. I graduated from Oak Avenue Jr. HS in 1962 and Longden Elementary class of 1960.
LINK

Gregg Peterson
(

3-Apr-2018

)
Class of 1970, continued raising our family in TC until 1992 when we moved to Texas. We have twin boys that are 40 and two girls in their 30's along with 7 grand kids all living in Texas. gapaustin@aol.com.

Barbara Anderson
(

14-Mar-2018

)
Happily living in Davis, Calif. Retired from UC Davis in 2004 as associate editor of UC Davis Magazine, occasionally freelancing my editing and writing skills. Both granddaughters are at TCHS (future alumnae!).

Richard Veit
(

8-Aug-2017

)
My second novel, PARALLELOGRAPH, is part historical literature, part romance, and part sci-fi adventure. It tells the story of how far a courageous young woman might go, against incredible odds, to save the life of someone she loves.

Christine (Mutter) Gill
(

24-Feb-2017

)
Class/1968 is having its 50th Reunion in Temecula on 9/26, 2018. More info: Chris Gill at 760– 703–9970 or on the Facebook group "Class of 1968 50th Reunion". Please get in touch and plan to attend.

Harmony Plantenga Brown
(

9-Feb-2017

)
Hi guys Class of 1997 reunion is September23, 2017 Time and place tba. I will keep you posted so check back soon.

Revised link to class of '64 website
LINK

Orval Franklin Hart Jr.
(

12-Oct-2016

)
Still alive and kicking (well, maybe not so much kicking). :-)

Cherice Lopez
(

19-Sep-2016

)
Class of 1996 is having our 20th High School reunion, contact cherice.lopez1@gmail for more information.
LINK

Virginia (Roberts) Barth
(

30-Aug-2016

)
Anyone around from the class of 1970?

Thomas Edward Parrington
(

26-Aug-2016

)
I have sad news about the death of my sister Marylynne Parrington who was a graduate of the class of 1963. She died in a small plane crash in Columbia, CA piloted by her son Dan Kruetzfeldt. His wife Kristin and Mary's husband Claude Chandler also.

Sherry McNulty
(

9-Aug-2016

)
Hello. Happy to be part of the alumni of Temple City High. Coming up on 55 years WOW. 🐏

Glenda JoAnn Bauer
(

4-May-2016

)
I glad to be a new member, I now live in Seaford, De, and lived in Montana for 16 years, I love Temple City, it is a small town favorite place of mine.

Michael Burns
(

8-Mar-2016

)
I retired 2-1/2 years ago, unexpectedly, do to a life threatening illness. Against medical advice I undertook natural methods of healing. No chemo, surgery or radiation. Nothing but herbs, juicing and money, and today 3 years out I'm healthy!

Tara (Coleman) Worthington
(

26-Dec-2015

)
Here is the Eventbrite link to the Temple City High School Class of '66 50th Reunion page. You can write your autobiography now and send!
LINK

Jody (Greenberg) Kahra
(

8-Dec-2015

)
That would be the class of 1980, even though I am getting old so maybe it could be classic...lol

Anne (Collins) Walker
(

11-Nov-2015

)
I am donating a copy of REAGAN REMEMBERED to the TCHS library, as I am a contributor and also an alumni, TCHS Class of 1956.

Israel E Hernandez
(

28-Aug-2015

)
I live in Huntington Beach now.

Jane (McNeil) Wimmer
(

11-Jun-2015

)
Almost 3 years into retirement and enjoying life in the beautiful Shenandoah Valley away from the madness of the DC area.

Doug McBride
(

18-Apr-2015

)
Hello Classmates! If anyone has contact info on Bob Morrow, I would appreciate a heads up.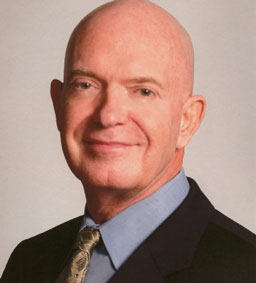 Gary Ranker
(

23-Feb-2015

)
Would love to catch up. I do travel 80% of time abroad for work and sometimes pleasure so email is best.

David Bilar
(

9-Feb-2015

)
OMG! I sooooooooooooo happpy!! THANKS REES!

Stephanie (Riffel) McGrew
(

30-Jan-2015

)
Not much, just checking things out.

Beverly (Johnson) Ashley
(

10-Jan-2015

)
Jeez, not too many people have signed up or signed in recently.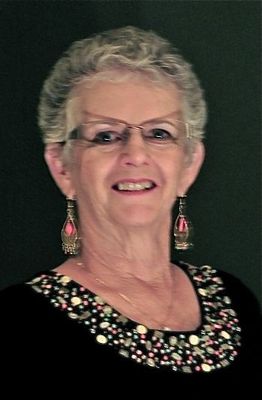 Kathy (Springer) Hendricks
(

5-Dec-2014

)
I'm deeply saddened by the passing of "Bunky". We had many happy times in the neighborhood and in brownie / girl scouts.


Penelope (Penny Weisz) Ford
(

31-Aug-2014

)
I have finally became aware of this web site.

Tedd (Jason) Woodford
(

4-Feb-2014

)
Working to improve Emergency Department efficiency.

TCHS Alumni Administrator
(

12-Jan-2014

)
Rewrote the "Diaspora" page to update alumni distribution dynamically. We note CA keeps its predominant position as "home," with AZ, NV, OR, WA, enjoying proximity. East of the Rockies, CO leads all states. Expect another surge there based on chemistry.

Thomas Francis Brown
(

6-Dec-2013

)
Sad News: Coach Ed Mohr passed away on Saturday, November 30. He was a Great Coach and person that inspired me to do my best. My prayers go out to you and your family. Thank you for your friendship & lessons of life that you taught me. Rest in Peace

Ray Scrafield
(

15-Nov-2013

)
My wife Barb and I sold our home in 07 and went full time RVing. After 3 years we came back and bought a mobile home in Huntington Beach. We are living the dream here. Love it.

Robert Wasson
(

17-Oct-2013

)
Living in Poway Ca. I'm on FB although I dont check it often. Bit it would be cool to re-connect with old classmates. The latest on me: We've had our 2nd lil princess. Madelaina Rae is 9 moths old now. I'm still in the Navy. I went Officer last year.
LINK

Rocky Curtiss
(

11-Oct-2013

)
I learned recently of the passing of my good friend, Jim Dwyer (class of '64) who died October, 26 2005 after a battle with cancer. I have attached the obit.
LINK

Elizabeth (Ross) Anderson
(

9-Sep-2013

)
I see everything I wrote before is gone except for my first trip to Israel. I am completely retired from teaching and owning apartment complexes. My web site http:www.highandliftedup.com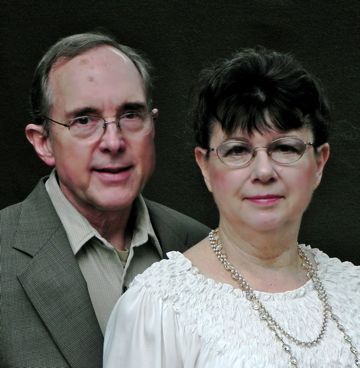 Lynn (Davis) Mortensen
(

7-Sep-2013

)
Still downhill skiing faster than most so they can't run into me. But I don't jump cornices and limit the air time.
LINK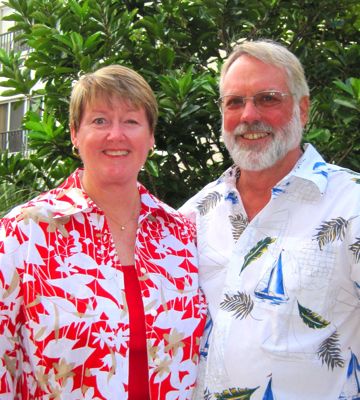 Harmon Heed
(

6-Sep-2013

)
I'm happy, healthy and retired with my wife on the Suncoast of Florida.

Steve Gerhart
(

6-Sep-2013

)
Retired to a lake in North Carolina. But I miss the Pacific.

Julie Grant
(

5-Sep-2013

)
I am doing just fine. Living in San Dimas, CA, Married with two grown boys. I own my own business.
LINK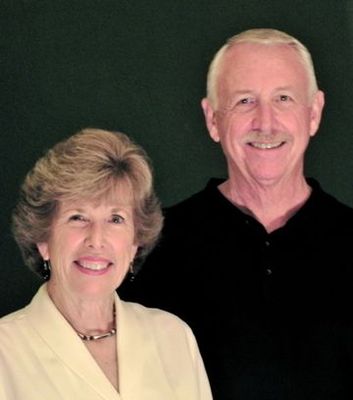 Andy Sichler
(

5-Sep-2013

)
We are still enjoying retirement with lots of motor home travel, winters in Arizona and when the snow clears back to beautiful Sisters, Oregon. Suzie and I will celebrate our 50th wedding anniversary this month and will mark the occasion with a crui

Beth (Dabrowski) Skala
(

5-Sep-2013

)
Moved further north up the east coast of Vancouver Island to Nanaimo in 2008. A great place to retire. Joined a writers' group and have published several books of poetry and short stories.

Vaunell (Saville) Temple
(

5-Sep-2013

)
Glad to have been raised in Temple City in the 'Good Ole Days', when life was fun, safe and exciting. We had great friendships that have lasted for more than 50 years. Only those who lived it will understand.

Edith Maxwell
(

10-Apr-2013

)
My murder mystery, Speaking of Murder, was published in September, 2012, under pen name Tace Baker. A Tine to Live, a Tine to Die, My first Local Foods mystery comes out in June under my own name from Kensington.
LINK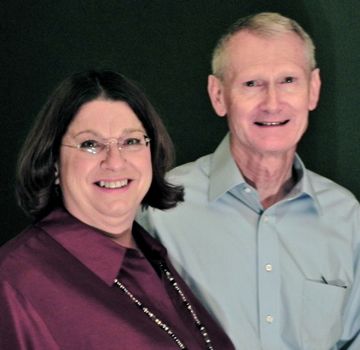 Phil Thorndyke
(

27-Oct-2012

)
Phil Thorndyke, 1942-2012

Alan Large
(

13-Jul-2012

)
I left the Gaming Industry in Las Vegas in February of 2009 and moved to the Philippines to teach at a local university here on Mindanao. I married a beautiful Filipina and we both work at the same university.

Richard Curtis
(

13-Jul-2012

)
61-62 50th Reunion is on two days: 9/15-9/16 in Newport Beach. Visit the Committee's web page linked below.
LINK

Mary "Sandy" (Lindstrom) Newton
(

12-Jul-2012

)
Retired Professional Photographer..Past 6 years and currently Clinic Director/Program Manager for SPAY Montana

Margaret Miller
(

30-Jun-2012

)
Should anyone like to contact me my email is mlm626@gmail.com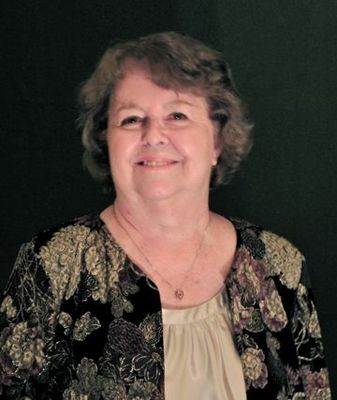 Judy (Million) Pirrie
(

27-Jun-2012

)
Last week end, June 16th my first Grandson, Randall Gene Silver, Jr, 28, Married his sweetheart Tara Lively both from Blue Springs, MO. Gorgeous wedding. Bittersweet because he wears my husbands wedding ring. I still live in Independence, Mo and

Linda Lee (Snyder) Evans
(

1-Jun-2012

)
I live in Temple City and Sarah, my daughter is here too as of last April. My husband of 39 years died Sept. 2008. I have one granddaughter 5 yr old. I've been a RN in labor & delivery 40 yrs & in newborn nursery until I retired March 2010.

Dale E. Dodson
(

31-May-2012

)
Looking forward to the reunion!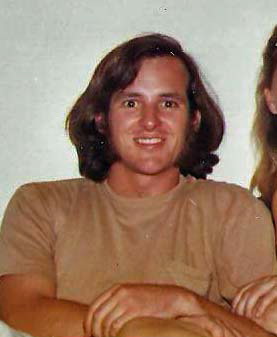 Thomas Weibel
(

2-May-2012

)
Happily retired in Carmichael CA

Linda (McClellan) Scudder
(

31-Mar-2012

)
Still a widow. Moved to Palm Springs - love it! Still enjoying being retired and forging my "new life" in the desert.

Bob Jackson
(

12-Dec-2011

)
Married to Karen 42 yrs - now live near grandkids in Tulsa area and travel to DFW for business -- visit Claif once a yearto see daughter in San Diego

Alan Fuller
(

9-Nov-2011

)
A few members of the 1961 Tennis team got together for our 50 year lunch on November 3rd. Good fun sharing memories. Dave Strack, Don Kipp, Mike Nelson and myself. Can't wait for the real reunion.

Bill Halverson
(

26-Oct-2011

)
I'm finally "hip". left replaced 5/17 & right 10/11. Have not felt this good in a while.

Daniel T Estrada
(

9-Oct-2011

)

dennis beveridge
(

24-Sep-2011

)
Dennis passed away on April 19, 2011. Please contact Diana Beveridge at dianabeveridge@aol.com for further information

Phillip Yoon
(

21-Sep-2011

)
The Class of 1991 is having our 20th Reunion on Saturday Oct. 15, 2011 in Downtown LA. Look it up on facebook (phillip yoon on Faceboook) for futher details and/or updates. You can also email me at phillip.yn@gmail.com. Save the date. :)

Kathi (Millham) Faulkner
(

16-Sep-2011

)
Recovering from 3 surgeries in 13 months. February 2010 right hip revision (replaced in 2001), January 2011 spurs removed from neck, March2011 cervical spine surgery, 8 spacers put in because spine was so mashed I had numbness & pain in arms & hands.

Rick Hoover
(

10-Sep-2011

)
I'm registering for the reunion

Lois Ann (Wood) Campbell
(

29-Aug-2011

)
I retired 4 years ago after teaching high school math for 33 years, and I'm currently teaching 2 days a week at Mt.SAC. I'm the mother of six boys ages 29 - 39, and I currently have 3 grandsons and 3 granddaughters.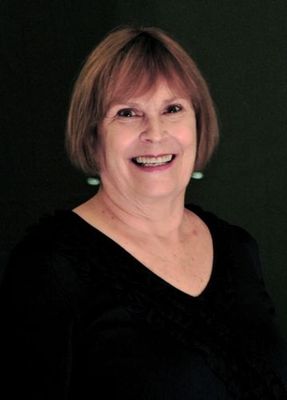 Karen Kramer
(

29-Aug-2011

)
Several of us N. Cal "girls" got together Aug 15/16 at Lake Tahoe. Helen Hauck Reidstra generously invited us to share her home. Carolyn Less Dierksen, Shelley Hawkins Couch and spend delightful time together. We are looking for Oct 9/10 repeat.

Steven R Brand
(

29-Aug-2011

)
Does anyone know what's happening with a reunion for class of '61? I only attended TCHS for two years and moved to San Diego but it would be fun to do something. Anyone know of plans?

Carol Ann (Dodds) Rose
(

18-Aug-2011

)
Yes, I plan to attend our '66 Reunion!! Right after high school, I moved to Canada to go to college and have lived there ever since. I'm looking SO forward to being at the reunion and seeing you all. Unfortunately my husband won't be able to come.

Steven Matuszak
(

16-Aug-2011

)
Stevematuszak@msn.com

Rick Popovich
(

15-Aug-2011

)
Found this site on Facebook !

Jacqui (Howard) Bradshaw
(

9-Aug-2011

)
I live in Tehachapi, Ca with my husband of 32 years I have one son who is 23 years old I did not go to the reunions but would love to hear about my classmates

Judy (French) Driscoll
(

11-Jul-2011

)
Looking forward to attending the reunion in Oct!

Kay Cecilia Zetlmaier
(

10-Jul-2011

)
I just retired from 30 years of teaching art in High School!!! Now I can devote full time to my painting and professional art career, my grandchildren and my pooch!
LINK

Janis Rae Huggett
(

7-Jul-2011

)
Looking forward to the Class Reunion. Travelling from my home in Australia to be there.

Judy (Grube) Banegas
(

30-Jun-2011

)
I'm registering for the reunion!

Janice (Yenglin) Wolff
(

27-Jun-2011

)
Moved to AZ. in Aug.2010

Rolf Treu
(

27-Jun-2011

)
Hello all. Hope to see you at the 45th reunion. Check it out at this website. Cheers.

Class of 1966
(

25-Jun-2011

)
Don't forget our reunion on October 22. Follow the LINK for more information.
LINK

Sue Loretta (Elliott) Sandiforth
(

22-Jun-2011

)
Looking forward to the reunion...it's been years since we have had one (or at least since I attended the 20th). I live in La Verne, CA and retired after 31 years from the L.A.Co. Assessor's Office over 13 years ago.

James Roger Hahn
(

21-Jun-2011

)
Hi everyone... Ok, first, let's just stick with Jim. Now living in Las Vegas and married to my very best friend, Elizabeth.I hope everyone is doing very well in these times. Our best to all.

Ray Watters
(

19-Jun-2011

)
Still continuing with acting after "retiring" seven years ago. Summer is slow and the latest movie, "The Book of Babylon" is still in post-production. TV work slow in summer. Two episodes for Fox and ABC, but that is it for now.

Faye Williams
(

31-May-2011

)
I am still living in Chesterfield, Missouri. Retired last year after teaching school (mostly 5th grade) for 29 years.

Jeff Moon
(

30-Apr-2011

)
Alive and well in Irvine,CA... starting a 2nd career in OC real estate after 20 yrs in the residential lending industry.

Bryan Cuthill
(

19-Apr-2011

)
We live in Fallon, Nevada. We have been marked 40 years. We have 3 children and 9 grandchildren. Getting to run the Eugene Marathon on may 1, 2011.

Linda (Skelley) Kerkow
(

1-Apr-2011

)
Looking for anyone who is interested in getting together for a 5oth Reunion for the Class of 1961? my best friend of 48yrs. has agreed to open our home to those who are interested? Thinking Sept. 2011. Zip is 92679.

Steve Beech
(

26-Mar-2011

)
I have been happily retired from the Oregon State Occupational Safety and Health agency since 2001. My wife and I have been married 42 years, and have three children & 3 grand children. My mother is still living and is 92. Hope I inherited those genes.

April (Phillips) Lancaster
(

12-Mar-2011

)
1966 reunion date has now been fixed at October 22. Stay tuned for a formal announcement.

Jerry Gillette
(

7-Mar-2011

)
Just looking to see if anyone is thinking about class '61 reunion

Bob Sanderson
(

8-Feb-2011

)
Chief of Police, Arcadia, CA 32 years at Arcadia Police Department Married to Marie (Cherry) Class of '81 Sons Steve, Class of 2004, Jon, Class of '06 and Tim, Class of 2011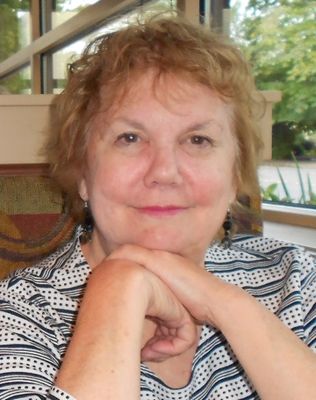 Janell (Marr) Gregson
(

8-Feb-2011

)
Not much. Will we see you at the pub tomorrow night?

Irene Garcia
(

26-Jan-2011

)
Looking for my dad Robert L Hunter from temple city,CA he lived there in 1976. Had a girl friend (my mother) cathy garcia any help would be appreciated.

Lowell Arthur Nelson
(

7-Dec-2010

)
After all these years I finally had an interest to check out my old school. I guess that's because the class of '63's 50 year reunion will be here before you know it. I am now at a stage in life where I am interested to know more about my class!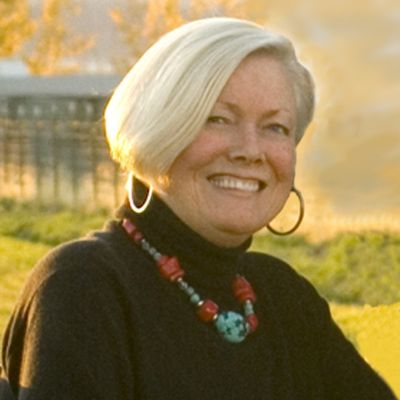 Carolyn "Sally" (Dixon) Heaverne
(

23-Sep-2010

)
Living in No. NV on a 60+ acre ranch.Thought I'd retired, but since Cliff's helicopter accident,practicing a little law in CA.Also a NV Arbitrator, so I get to play Judge too. Daughter's family lives across the alfalfa fields on adjoining ranch.

William Divale
(

23-Sep-2010

)
I am an anthropology professor at the City University of New York (Hard to believe if you remember me in any of my classes). My wife Vicky is Colombian (school teacher). Looking forward to the reunion - never was able to make the past ones.

doing charity work worldwide. still maintains home in southern california. single with two daughters.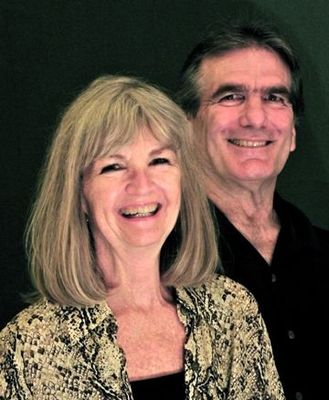 Judy (Springer) Staab
(

20-Sep-2010

)
Interacting w/50th Reunion Committee members which has been fun, and looking forward to seeing classmates who've committed to coming. Hopefully, more will sign up to come in the next few weeks. That would be perfect! Finally found my year books!

David Mann
(

14-Sep-2010

)
In February 2010, I retired after 32 years with the federal government. In my last position, I was Director of Physical Sciences at the Army Research Office in Durham, NC. My wife and I will retire-in-place in Cary, NC.

Class of 1960
(

4-Sep-2010

)
The reunion count is over 80 including guests. It's not too late to reserve!

Patrick Qian
(

19-Aug-2010

)
Will graduate Stanford '12

Donald Logan Solsby
(

14-Aug-2010

)
My wife Zoe and I live in Irvine, both still working, 3 children, 4 grandchildren, enjoy golf and travel.

After forty plus years "on the road" playing music, settled in Medford Oregon in 2005. Am teaching and playing music with sporadic studio gigs - Seattle to L.A.

Bob Evans
(

17-Jun-2010

)
My email address is BobEvansDrums@aol.com
For more Updates, become a member. You will also find links to member profiles and other special features. Membership is limited to alumni, please. Others may request guest privileges from the editor.